Doctors & Staff
Meet the experienced and friendly doctors and staff who make Optical Intuitions the leading provider of vision care products and services in Tempe.
Dr. Amanda Misinco, O.D.
Dr. Amanda Misinco graduated Magna Cum Laude with her Optometric degree from the Southern California College of Optometry (SCCO). Dr. Misinco is licensed by the Arizona State Board of Optometry and is a member of both the Arizona Optometric and American Optometric Societies. She is a native of Phoenix but lived in southern California while completing her education. Dr. Misinco returned to the Valley where she has been practicing since 2009.
She received her undergraduate degree in Biological Sciences from the University of Southern California in Los Angeles. Dr. Misinco's optometric education was spent at SCCO where she developed interests in the areas of Primary Care Optometry, Ocular Disease and Low Vision Rehabilitation. In addition to her coursework at SCCO, she received a NEI Research Fellowship with which she conducted vision science research in Houston, Texas at the University of Houston College of Optometry.
Dr. Misinco conducted her clinical training at the Naval Medical Center in San Diego, the Southwestern VA Hospital in Tucson, and the HuHuKam Memorial Indian-Health Hospital in Sacaton, Arizona. She received high accolades from each site for her dedicated professionalism and strong work ethic. She takes pride in providing a high quality exam in a personal and friendly manner, allowing an overall positive experience for her patients.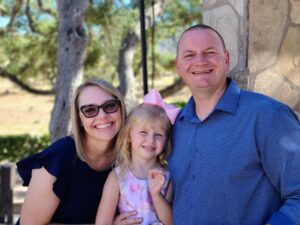 Dr. Misinco currently lives in Mesa and enjoys spending time outdoors with her husband, John, daughter, Madeleine, and dog, Dixie.
Dr. Paige Mohl, O.D.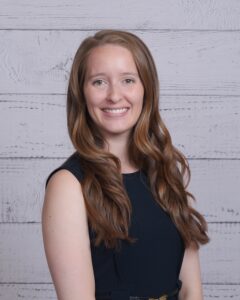 Dr. Paige Mohl is originally from Anchorage, Alaska. She received her bachelor's degree in biology from the University of Alaska Fairbanks. Moving to Texas, Dr. Mohl attended the University of Houston College of Optometry and graduated Summa Cum laude. She was a member of the Beta Sigma Kappa honor society and received multiple accolades including clinical letters of excellence and the VSP/AAOF practice excellence award of 2022.
Dr. Mohl completed internships at the Albuquerque VA Medical Center and a well-established, full-scope private practice in Plano, TX that specializes in ocular disease and specialty contact lenses. She provides comprehensive eye care, with special interests including dry eye and ocular disease. Dr. Mohl strives to provide the highest standard of care and prides herself in creating a warm, welcoming environment for all her patients.
When Dr. Mohl is not in the office, she enjoys hiking, traveling, and reading.